Perio Protect for Treatment of Periodontal Disease
How Perio Protect works?
The Perio Protect system is simple, easy, non-invasive, and produces amazing results in as little as 15 minutes a day. Here is how:
The Perio Protect system starts with a set of custom-made trays. These trays last for up to 5 years and fit comfortably against your gums where disease-causing bacteria love to hide.
We'll provide you with a hydrogen peroxide gel and show you how to use your trays. The peroxide gel kills bacteria, whitens teeth, and helps your mouth heal.
At home, you'll fill your custom trays and wear them for about 15 minutes a day.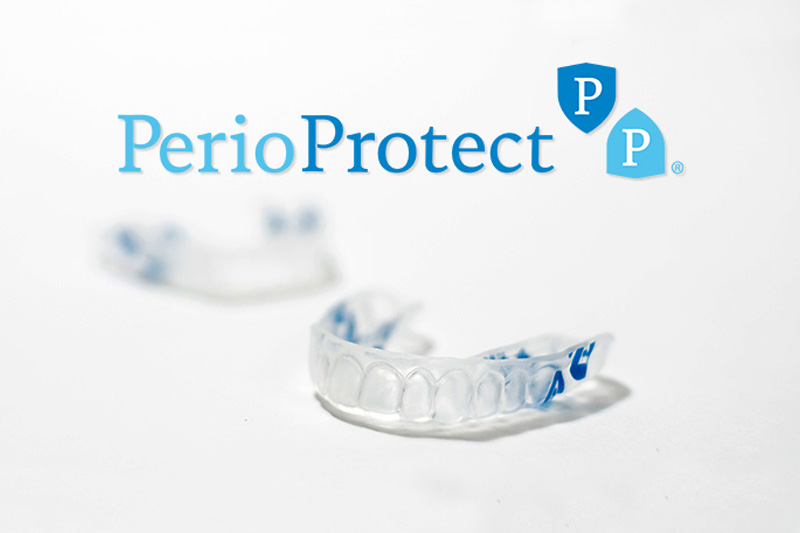 Give Us A Call
If you want to learn more about Perio Protect for treatment of periodontal disease or if you have any other questions or concerns, then please call our office at 818-349-6373 and one of our receptionists will assist you.